Avon Rents is proud to announce a brand new edition to our fleet of vehicles! Our first shipment of Ram 2500 Promaster Vans now with a LIFTGATE has just arrived with more on the way. These vehicles will be priced competitively between a Cargo Van and Cube Truck with Lift Gate.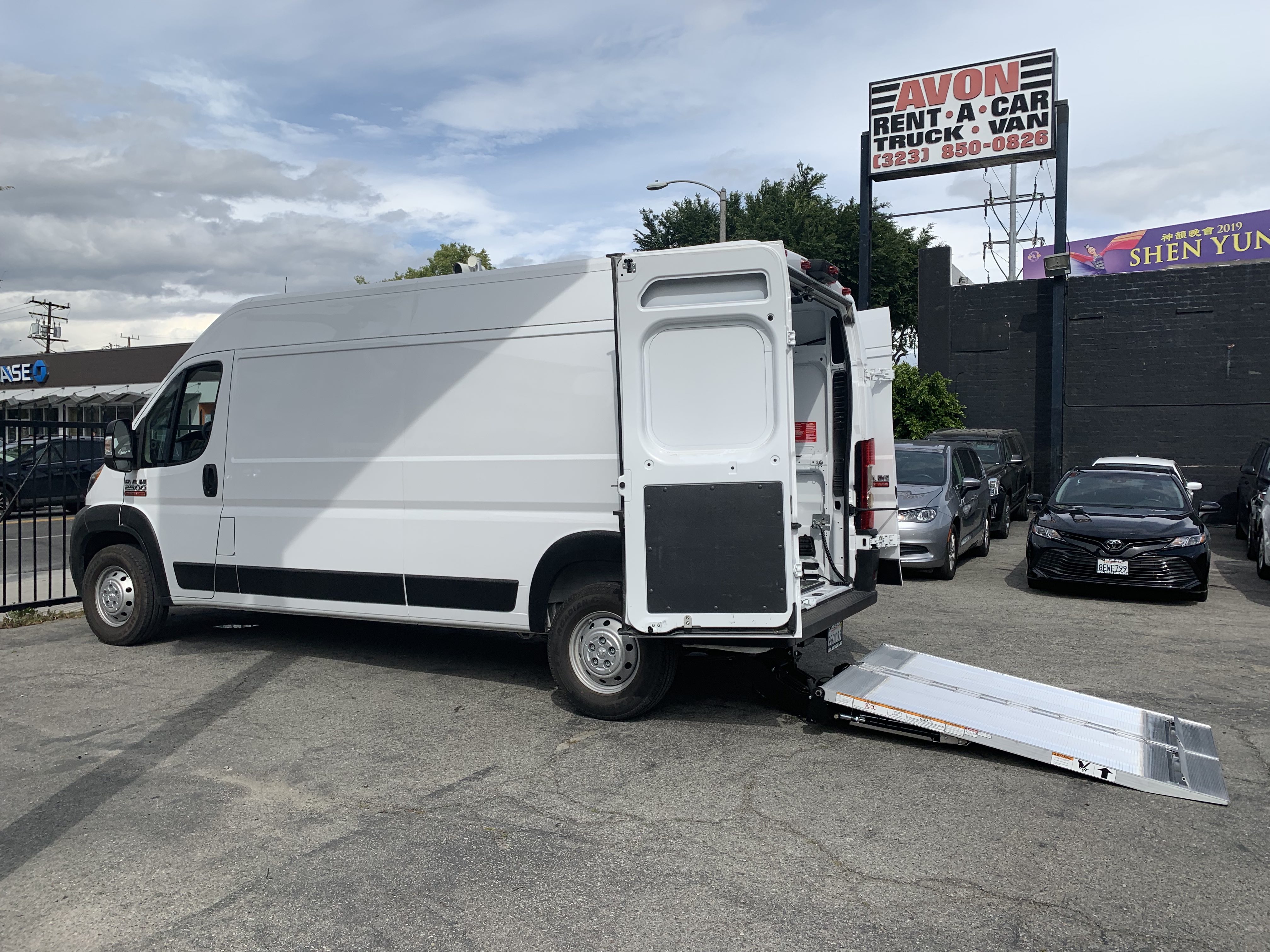 Before you think this won't work for what you need, check out these features! These vehicles are equipped with a lift gate that can handle up to 1,300 pounds of weight, and the gate made of lightweight and sturdy aluminum, so it won't break your back to operate. Additionally, the inside cargo space is 6' 4" tall and 11' 6" long, which is perfect for carts, dollies, smaller heavy items, and much more!
As usual, Avon Rents is in the business of supplying you with the perfect vehicle for your upcoming project. Reach out to us today and let us know how we can help you!