When it comes to dating, setting the right tone can be everything and having the perfect setting can go a long way in doing that. Beyond having the right setting, having an activity for you and your date can help take away any awkwardness and give you both something to focus on. Finding the right activity and place for dates can be hard so here's a look at a few tried and true ideas for a great date night.
BREWERIES: It's hard to top a place where you can drink and do an activity when you're on a date, but visiting a brewery covers many of the requirements of a first-date meeting place. You can start by taking a tour (where you'll be learning all about how the beer is made) and do a tasting. This will keep you and your date occupied and focused on an activity. If you enjoy yourselves during this portion of the date, then most breweries also have a bar area with food and drinks and this is a place you can talk and hang out. If you're not into your date after the tour, it's a good stopping point to say it was nice meeting and part ways.
MINI GOLF: Getting competitive with someone on a date can be a quick way to learn a lot about them. Mini golf is a fun way to experience a little healthy competition. The game is silly enough that it can't get too heated, but still fosters a sense of competition and allows you to play with just two people. It's the perfect setting to joke around with someone about their mini golf skills and see how they take it. Plus, many mini golf courses are located in arcades or other fun places, which means you can always continue the date if you're having fun and aren't ready to part ways just yet.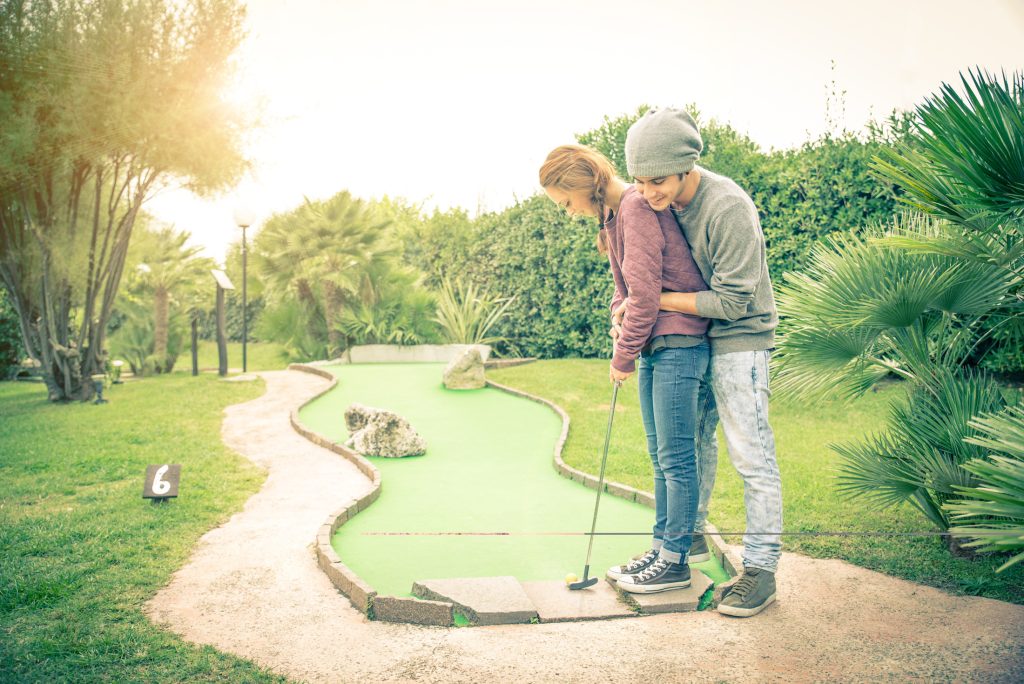 BOWLING: Bowling is fun for the same reason mini golf is, but bowling is something you can do indoors, even when the weather is bad. In fact, hunkering down at a bowling alley for a pitcher of beer, some hot dogs, and a couple games is a great way to spend a rainy afternoon with a date. You can let whoever wins two games out of three be the winner for the day, to make it even more competitive. It's hard not to have fun when you're wearing decades old shoes that don't belong to you and throwing eleven-pound balls down a lane.
When it comes to dating, if you're with the right person, you can have fun almost anywhere, but until you know you're with the right person, going somewhere you're bound to have fun can be a tremendous help. Breweries, mini golf, and bowling are activities that are almost universally enjoyable and that could be fun for a huge variety of people and with almost anyone. Give one of them a shot on your next date. Make sure to check out our fleet of cars to make the date even more special.