Even with the Covid-19 pandemic in full force, after months of lockdown at home, it's natural that you'd want to getaway. While traveling during the pandemic might seem tricky, there are ways to mitigate the risk. The airline companies are working hard to make sure passengers are safe and to lower the chances of the virus spreading. But if you're looking to get away for a while, your best bet for traveling might be renting a car and hitting the open road.
While airline employees are working tirelessly to keep you safe, renting a car instead of flying allows you to control many more of the variables of travel. At this point, most airlines are requiring face coverings, boarding the plane in small groups, and encouraging social distancing while at the terminals. But you're still going to encounter many more people when you fly than when you drive. Even taking into account bathroom breaks, stopping for gas, and getting to-go food from a restaurant, you'll encounter far fewer people on a road trip than from the time you enter the airport, check-in, take your flight, and disembark at your location. The fewer people you encounter the less your risk of contracting or spreading the virus.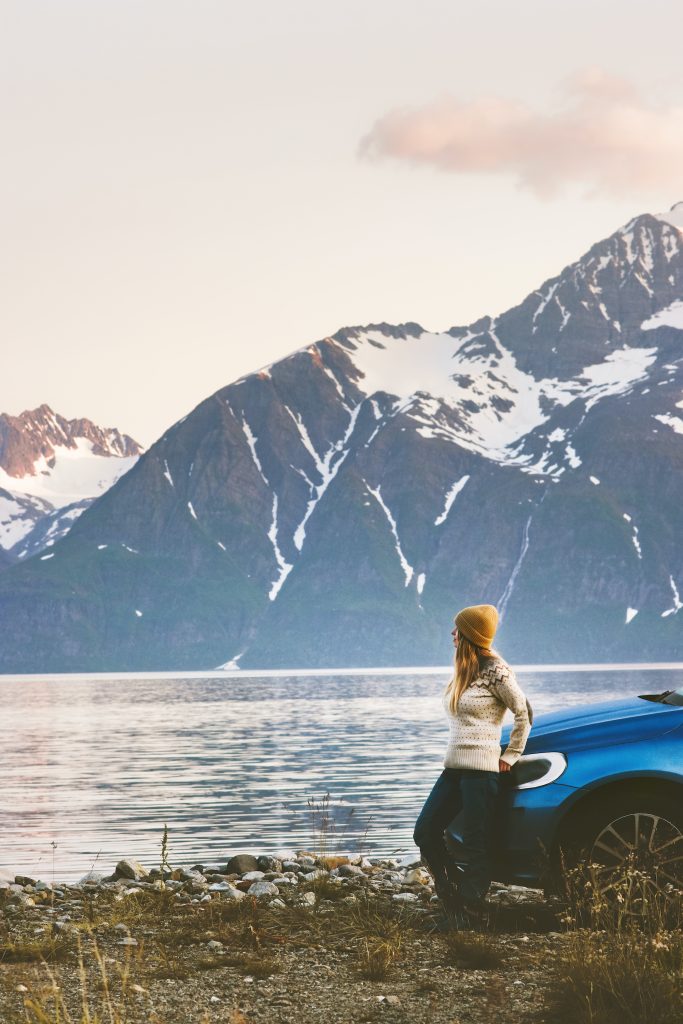 When you travel by rental car, you also have far more control over your experience and the safety measures you take. When you're in your rental car with your family, as long as you stay with your quarantine group, then you can remove your masks in the car, just like you would at home. You're able to make decisions about where you stop and what you feel comfortable with, whereas on a plane you'd be forced into whatever seating situation was available and might end up sitting less than six feet away from a stranger if you chose to take a more full flight.
Rental car travel also means you can disinfect more thoroughly before traveling. While rental companies do sanitize vehicles in between renters, in these times most people want to go the extra mile and sanitize for themselves as much as possible. You'll be able to wipe down the inside of the vehicle as thoroughly as you'd like, something you'd never have time or the option to do when taking a commercial flight. Choosing to rent a car instead of flying to your destination allows you to have more control over your trip and your family's experience. You can choose who you travel with, how you clean and disinfect your vehicle, and you can be more discerning about the stops you make and the other people you encounter and interact with along the way. Take control of your trip by renting a car and you'll feel safe on the way to your family's destination, whether it's across the state or across the country.
Use the booking tool at the top of this page or check out some of our fleet here!